AZ: Old World Oktoberfest in Peoria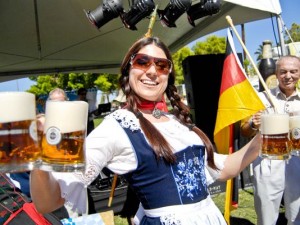 Join the Arizona Center for Germanic Cultures' 11th annual Old World Oktoberfest on October 8th! The event runs from 10 a.m. to 11 p.m. and will feature live Festmusik straight from Germany, amazing authentic meals, rides and amusements for all ages, and samplings of the special 500th anniversary Warsteiner Braumeister keg. The event is $5 for everyone 21 and up, and FREE for everyone else! Free parking is included as well.
The Old World Oktoberfest is in need of volunteers for all shifts. If interested, click here to register for a volunteer shift.
Location: Peoria Centennial Plaza, 9875 N. 85th Avenue, Peoria AZ 85345
For more information, call 480-947-7490 or click here
______________________________________________________________
Print This Post