CA/L.A.: MAK Center Presents Jun Yang and Bruce Yonemoto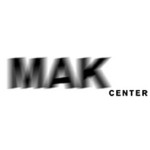 The MAK Center's Garage Exchange Vienna-Los Angeles exhibition series brings together a former MAK Center Resident and a Los Angeles-based practitioner to create an original exhibition at the Mackey Apartments Garage Top. For this tenth iteration of the series, Vienna-based former Artist-in-Residence Jun Yang works together with L.A. artist Bruce Yonemoto for an installation that opens to the public on Thursday, November 3rd from 7:00-9:00 p.m. The exhibition runs from Nov. 4, 2016 – Feb. 4, 2017.
Overlaps in the distinct practices of the two participants—especially in their treatments of history—are identified and enhanced via the sculptures, film, and photographs installed throughout the Garage Top space. Yang presents his film The Age of Guilt and Forgiveness (2016) as an attempt to look at Hiroshima seventy years after the end of World War II, highlighting the burden of history in the context of contemporary Japan. Balanced with Yonemoto's Made in Occupied Japan (1998-ongoing)—eight porcelain figurines of imperial era Europeans with accompanying colonized peoples—and his photographs showing Asian men wearing U.S. Civil War uniforms from both armies, North South East West (2007), a viewer is pulled into considering how history is something constantly being edited and re-written in the present.
Jun Yang (b. 1975) is an artist based in Vienna, Taipei, and Yokohama. His works include film, installation, performance and projects in public spaces while addressing institutions, societies and audiences. Having grown up and lived in varied cultural contexts, he examines the influence of clichés and media images on identity. He is the recipient of the 25th Otto Mauer Art Award in 2005 and is also one of the founders of the Taipei Contemporary Art Center.
Bruce Yonemoto (b. 1949) has developed a body of work that positions itself within the overlapping intersections of art and commerce, of the gallery world and the cinema screen. He has been honored with numerous awards and grants from the National Endowment for the Arts, the American Film Institute, The Rockefeller Foundation, and the Maya Deren Award for Experimental Film and Video. Recently, he completed the film Far East of Eden with performance artist Karen Finley. A retrospective of his work will be presented at the Tate Modern in London in 2017.
Location: Mackey Garage Top, 1137 S Cochran Ave, Los Angeles, CA 90019
For more information, visit MAKCenter.org
In order to expand the cultural exchange at the core of the Artists and Architects-in-Residence program, the Austrian Federal Chancellery and the MAK Center invite Austrian and Vienna-based alumni residents to collaborate with L.A. artists and architects of their choosing at the Garage Top at the Mackey Apartments for the Garage Exchange Vienna-Los Angeles exhibition series. This exhibition series is made possible by the Austrian Federal Chancellery.
________________________________________________
Print This Post