CA/Long Beach: GABA Presents 'The Industrial Internet of Things'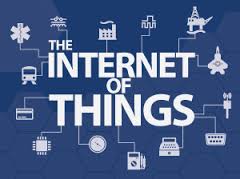 Often called the 4th Industrial Revolution, the 'Industrial Internet of Things' (IIoT) is currently revolutionizing our entire way of life around the globe at a breathtaking speed.
Consumers are experiencing new opportunities by smart and connected devices every day. A smart watch connected to your smart phone and running shoes, displaying your messages, measuring pulse, blood pressure speed and counting steps. A golf app providing real time data on a dashboard. An application to suggest the right golf club based on elevation, wind conditions, and your handicap. Body sensors indicating early signs to avoid heart attacks. The IIoT, all-connected sensors, measuring, data analytics, and feedback are the key to such technologies.
Self driving vehicles, connected households, wearable health sensors on humans are well known consumer aspects. But what are the true implications of fully connected 'smart' global engineering, manufacturing, supply chains and logistics? Meet a high level panel of experts painting the picture, discussing current developments and outlining security challenges of a fully connected industrial world.
Date: Thursday, September 15th, 6-9:30 pm
Location: WE Labs (Work Evolution Laboratories), 205 E Anaheim St, Long Beach, CA 90813
For more information, click here
________________________________________________________________________
Print This Post