Deutsches Haus at NYU: Learn German If You Der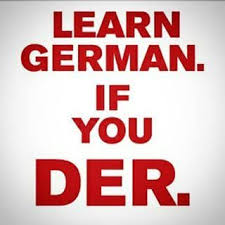 Deutsches Haus at New York University has been the leading provider of German language courses for the wider New York City community since the 1970s. They are dedicated to meeting their students' diverse and ever-changing motivations for learning German. Each individual student is provided with the best instruction possible through their small class sizes (typically between 6-12 students) and the innovative, thoughtful, and creative German language lessons delivered by their team of highly qualified and experienced teachers.
Registration for Fall Term is now open!
For registration and more information, click here
______________________________________________________________________
Print This Post