Exhibition: "Little Miss Liberty Crossing the Delaware" by Regina Baumhauer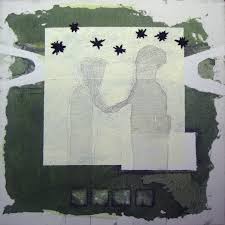 Deutsches Haus at NYU presents Little Miss Liberty Crossing the Delaware, an exhibition by the painter Regina Baumhauer. Please join them for the exhibition opening on September 6, 2016, at 6:30 p.m. Opening remarks by Judith Reicherzer, journalist and media educator, Luxembourg.
Taking center stage in the art of Regina Baumhauer, a New Yorker born in 1962 in Schwäbisch Gmünd, is the existential human being, in our endangered and fragile state. Her work is determined by cycles, in which abstract visual language is mixed with figurative and narrative elements. A new series of work originated with her engagement with America's national painting, "Washington Crossing the Delaware," by Gmünd's history painter Emanuel Leutze (1816–1868). This series is the jumping-off point for the exhibit at Deutsches Haus at NYU.
Location: Deutsches Haus at NYU, 42 Washington Mews, New York, NY 10003
For more information, visit DeutschesHausAsNYU.edu
© New York University, Arts and Science
______________________________________________________________________
Print This Post