German Health Minister Gröhe in LA for Talks on US Healthcare Policy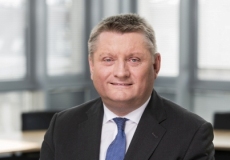 In Los Angeles, the delegation's first stop on their fact-finding mission was the University of California, Los Angeles (UCLA ), where they visited the Ronald Reagan UCLA Medical Center. At the Center, the group met with UCLA Health President Johnese Spisso and senior directors of the David Geffen School of Medicine. After discussing healthcare and policy issues, the delegation was given a tour of the Medical Center facilities. Also located at UCLA, is the Jonsson Comprehensive Cancer Center, a world renowned center for cancer research and cancer diagnosis, treatment and prevention. It is one of the largest comprehensive cancer centers in the United States with over 20,000 patients treated there yearly.
The RAND Corporation in Santa Monica was the next stop on the delegation's itinerary. The nonprofit think tank is known for developing solutions through research and analysis in an effort to help improve policy and decision making in all realms, with a major emphasis on healthcare. In a meeting with Michael D. Rich, President and CEO of RAND, and other RAND experts, the delegation received an overview of healthcare reforms and the Affordable Care Act (ACA), in addition to discussing the challenges both countries face in healthcare policymaking as well as in efforts to better combat global health crises.
For full article, visit Germany.info
________________________________________________________
Print This Post